GREENLEE Campground RULES & REGULATIONS
The management is NOT responsible for injury, loss or damage of any kind.
Persons damaging or destroying property will be promptly evicted.
All guests must register at main office upon entering campground.
NO ALCOHOLIC BEVERAGES ARE ALLOWED on the premises!
Please observe the posted speed limits from the main gate and throughout the park.
Keep all areas around and under camper/mobile home and porches NEAT and CLEAN.
All site renters must mow their own lot. (If management must do so, there will be an extra charge.)
All new porches or changes to existing ones must be approved by management BEFORE construction. Roofs shall NOT be constructed over campers/mobile homes. No enclosures are allowed on porches. Sites 163-172 CANNOT build any structures including porches, landings, storage, or underpinning.
Check with management BEFORE replacing a camper/mobile home or BEFORE making any changes to your unit or site! This includes but is not limited to: plantings, signs, landscaping, or building of any kind. NO DIGGING OF ANY KIND WITHOUT PRIOR APPROVAL FROM MANAGEMENT!
REPORT ANY CAMPER/MOBILE HOME FOR SALE TO MANAGEMENT BEFORE IT IS POSTED FOR SALE AS THE PURCHASER IS NOT GUARANTEED THE RENTAL SITE! IF approved, the Seller and buyer must meet together in the office prior to completion of the sales transaction to settle any outstanding balance. There is a Transfer Fee due from seller. Effective 01/01/16, the Transfer Fee will be 5% the total sales price. Sites 163-172 CANNOT sell unit on site.
Rent is due in advance and therefore due by the 1

st

of each month. Billing for monthly rent is done only after the 15

th

of each month and will include a $10 late fee.
No additional outside refrigerators are allowed. Existing ones must be removed when replacing a camper or before the camper is posted for sale.
No additional storage buildings/boxes/sheds are allowed in the camper sections. Existing buildings Must be moved before camper is posted for sale. Mobile home owners, check with management before purchasing.
No hammering on or attaching anything to the electrical meter poles.
Camper electrical meters will be read 2-3 times annually. You will be responsible for paying only for the kilowatts you use at the Appalachian Electric Co-Op rate.
Place garbage in the dumpsters provided. HOUSEHOLD GARBAGE ONLY—must be bagged. Large items such as mattresses, furniture, grills, etc. clog the dumpster and make it difficult to empty. The Grainger Co. landfill is located at 2458 Narrow Valley Road; Rutledge, TN 37861. Stop by the office for directions.
All pets are to be leashed and under owner's control at all times. Clean up after your pet with pooper-scooper if necessary!
No sub-leasing (renting) of campers/mobile homes/slips is allowed.
Only one tent/camper per site. No additional tents or campers are allowed on an occupied site.
QUIET TIME BEGINS AT 11:00 pm.
No fishing or swimming from the docks or launch ramp. No private docks allowed.

ELECTRIC SHOCK HAZARD RISK

:

NO SWIMMING WITHIN 100 YARDS OF THE BOAT DOCK!!!

Covered dock slips are rented on a yearly basis only (March-February).

The full amount of the Lease is due even if the slip is vacated early.

Monthly payments are acceptable. Slip Leases renew on March 1 of each year. Notice is due 30 days before the expiration if you plan not to renew.

Slips are

NOT

transferable.

Due to our TN Clean Marina designation,

NO GASOLINE

is to be poured into a boat while it is parked at the marina, courtesy dock, or waterfront.
MOBILE HOME annual property taxes (on the mobile home ONLY) are due and payable at the Grainger County Courthouse before February 28 of each year for the previous year. Please notify the Tax Assessor's Office if you sell your mobile home.
MOBILE HOME or CAMP sites are not for primary/permanent residence.
Unless management is notified, any unit with rent two months past due will be placed in storage and the space rented. The Lease, late fees and storage must be paid in full before the unit can be removed from premises.
GOLF CARTS—All drivers must be licensed or accompanied by an adult. Carts are to be used in Traveling to and from a specific destination—NOT for joy-riding! Stay on roads, not in yards. Observe the seating capacity for your cart. Do NOT allow anyone to hang off the back, front or sides. Observe A safe speed. No additional gasoline-powered golf carts are allowed in the campground. ALL golf carts are required to have your site number (at least 3" in height) in a conspicuous location on the cart. Keep all body parts inside the cart at all times. Headlights are required if operating after dark. If rules are not observed, you will be asked to remove the cart from the campground.

SAFETY FIRST!
GREENLEE OF MAY SPRINGS
379 May Springs Road
Rutledge, TN 37861
(865) 828-4802
Dock: (865) 828-6174
​email: maysprings@greenleecampground.com

GREENLEE
CAMPGROUND, RV & MARINE
345 VACATION WAY
Rutledge, TN 37861
(865) 828-8501
Dock: (865) 828-5088
email: info@greenleecampground.com

GREENLEE OF FALL CREEK
5601 Fall Creek Dock Road
Russellville, TN 37860
(423) 587-8866
Toll Free: (866) 583-8866
email: fallcreek@greenleecampground.com
Copyright © 2017. GREENLEECAMPANDMARINE, All Rights Reserved.
Powered by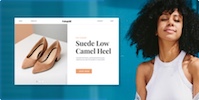 Create your own unique website with customizable templates.